OLD services
Are you looking for someone with skill, understanding and flexibility to help you realise your creative vision?
Beverley offers a range of services at a very reasonable rate that can make your ideas into a reality.
Tutoring
Bev provides tuition one-to-one and for small groups, tailored to your precise needs and goals. For adults and for children.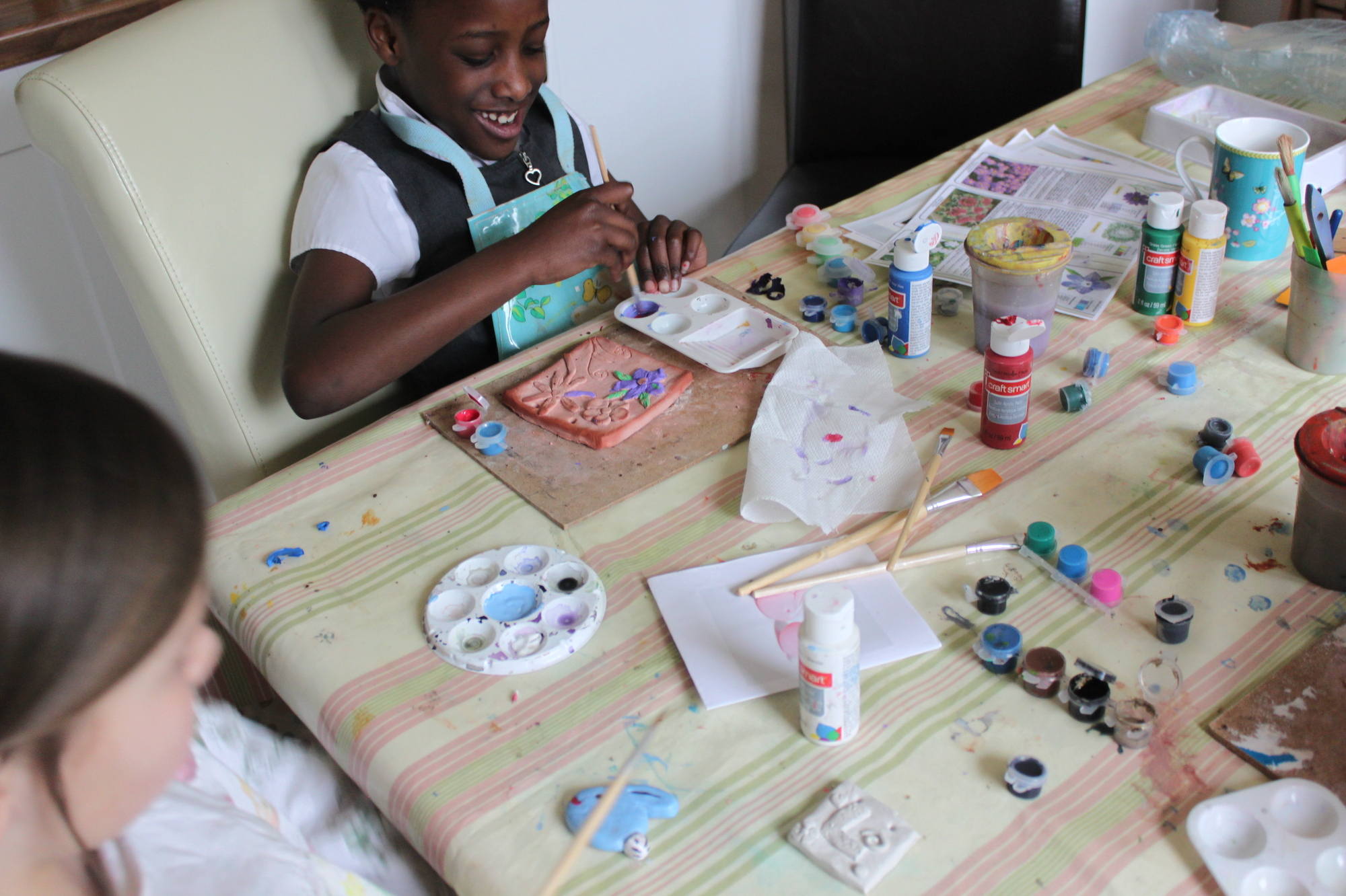 Commissions
She has increasingly worked on a commission basis, and is often asked to portray the people and places that are special to those commissioning the work. See some examples here. These can be watercolour or oil paintings or pastel drawings, with prices typically ranging from £50 to £300. Whether you have a very clear idea of what you want or are rather unsure, the best thing is probably to get in touch using the 'contact' page and arrange to talk it through.
Murals
Large scale murals are also a possibility! These can transform any space into a something quite magical. The image shown is for a public building (a school), but why not have one in your home?

Workshops
She has experience of running workshops for adults and children, and for a wide range of abilities. If you would like to add a creative workshop or seminar to an event or conference that you are planning, she can help.