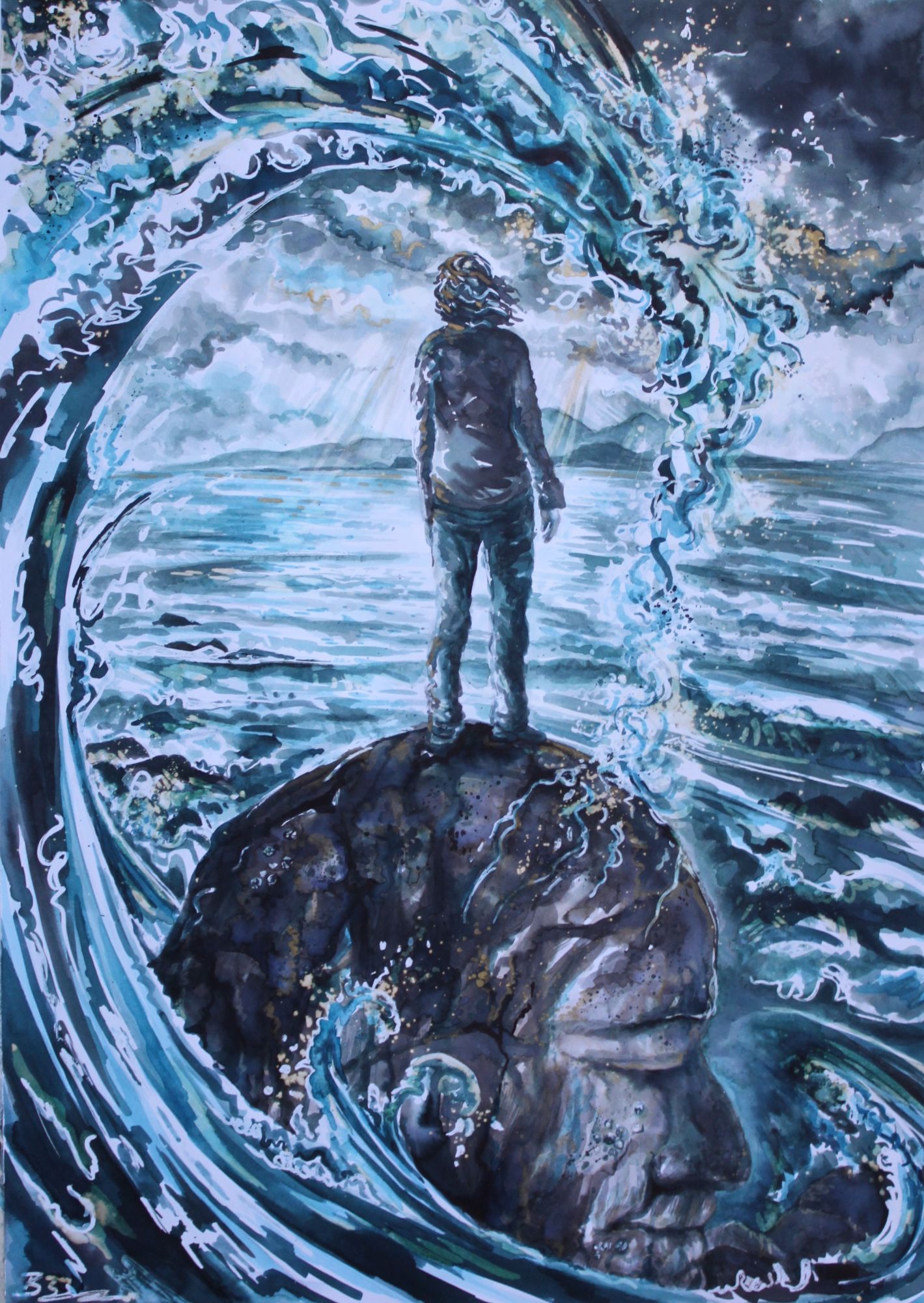 The Rock on which I stand
This is the first of a set on the theme of waves, and the storm that has been Covid-19. This is actually based on an image that I use as my WhatsApp status! I drew it originally on a flip chart some years ago when going through a tough time! The figure, being myself, stands firm looking beyond the storm because of whom I'm standing on and choose to trust! The rock is immovable, constant and solid, having been there long before the storm. It is not suprised by the waves, as this 'Jesus Rock' has seen many storms. It's like St. Peter wrote, "He will restore, support and strengthen you and he will place you on a firm foundation."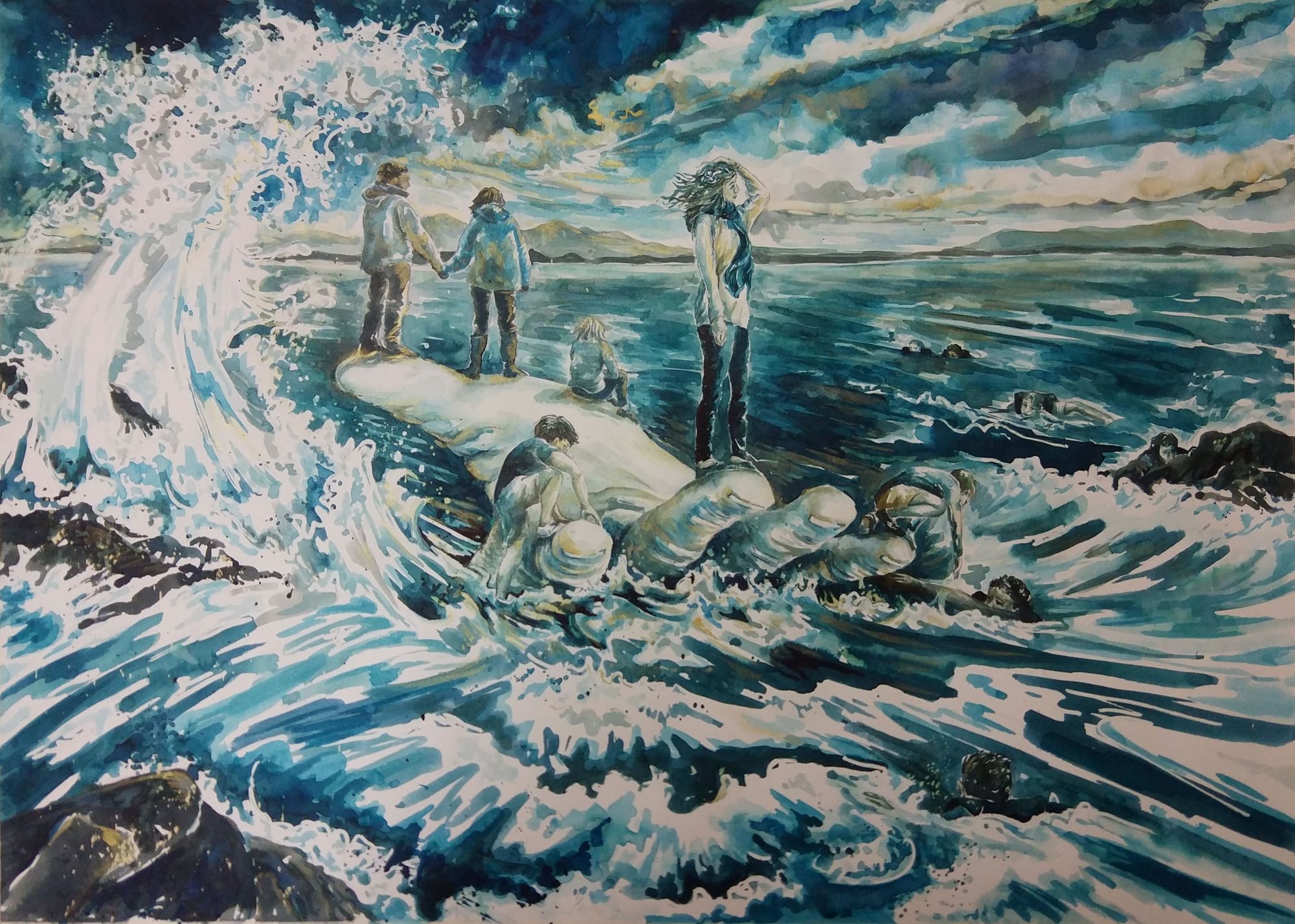 God in the Storm
This is the safest place in the storm. God offers to scoop us up. Though he does not necessarily take us out of the storm, with him we are secure in the knowledge that he understands the storm and how long it will be! He both promises to keep us on his hand throughout and points us in the right direction. And, even though we aren't physically together, we are drawn into his community. The 'life jackets' that we turn to for security may come in different guises, and keep us from going under, but I believe God is the only one who can lift us fully above the waves. That has certainly been my experience! (You can read more about this here.)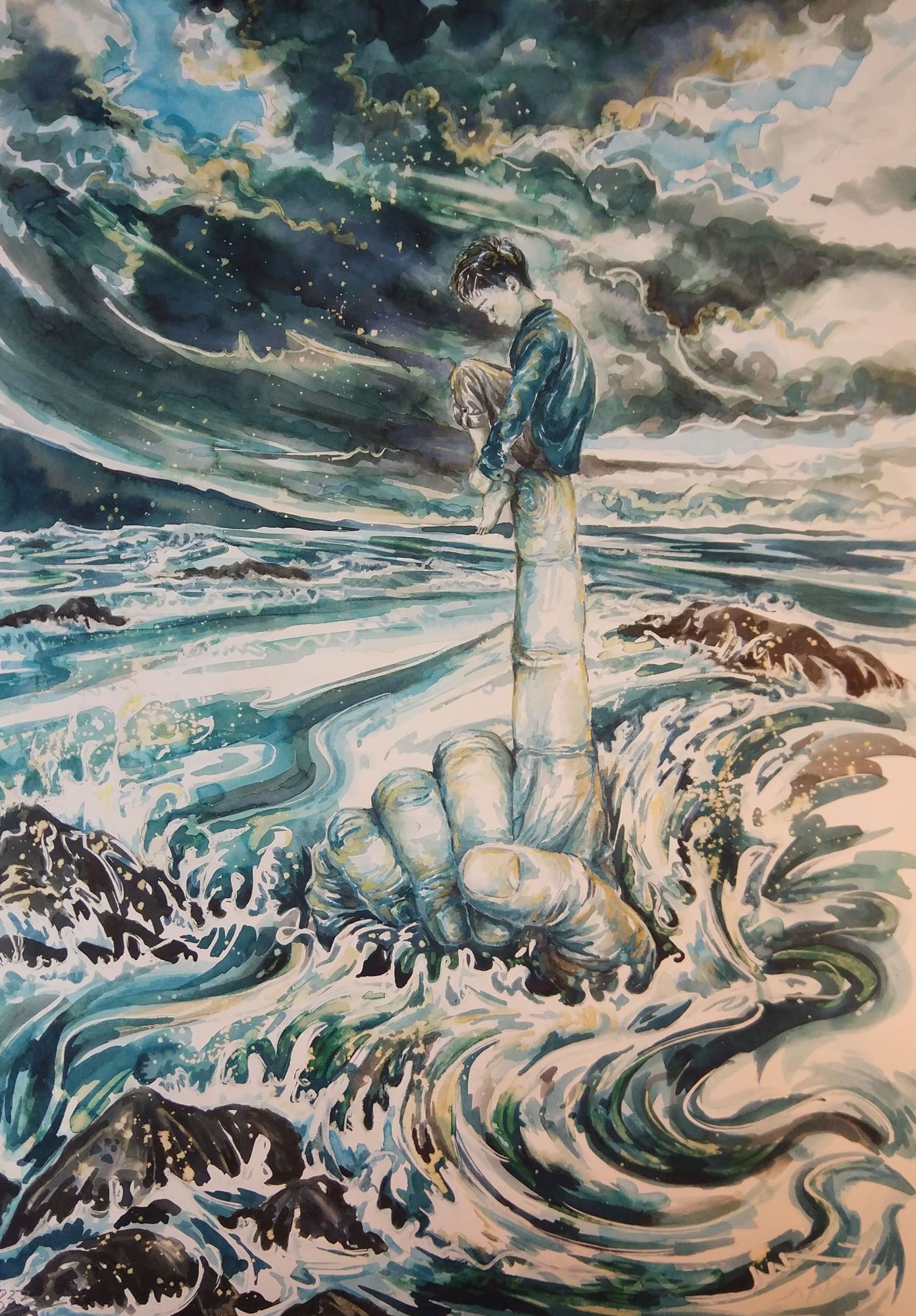 Trust without borders
This painting is about a child, but also applies to how we might feel... The child may seem precariously placed, without all the protection and safety that could be offered, but this picture shows a Heavenly Father who would say he has that child balanced on his finger tip! Our children seem so vulnerable, but as we put them in his presence, they are under his care. It's a place of trust! We can choose to trust him more profoundly. Even if the waves are high, my hope remains in God's affirming presence through the storm and beyond, as light breaks through on the horizon.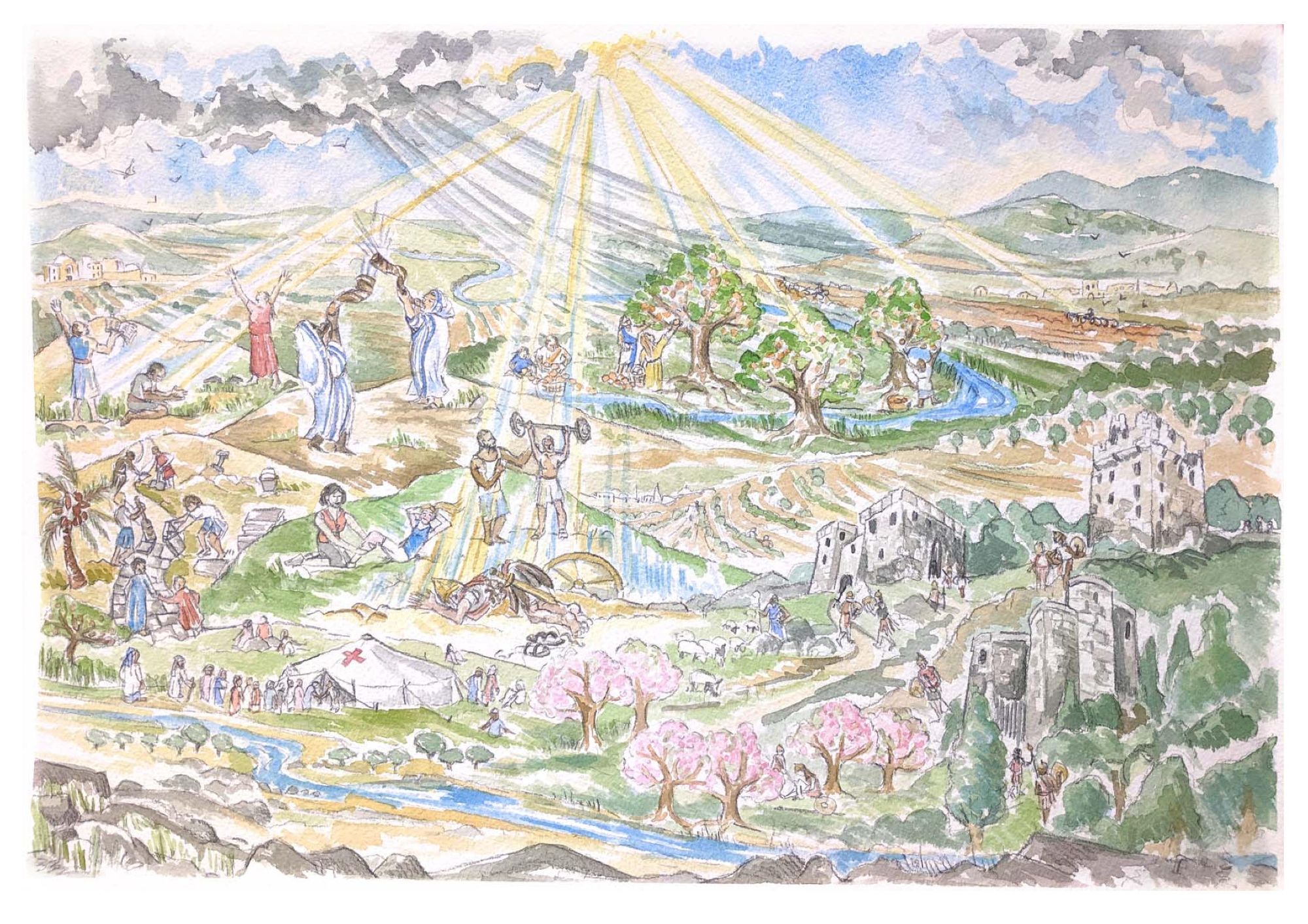 Future Focus
This one was a bit different, since it is the expression of a rich vision of the future, developed by a team of which I am part - and then I was asked to help explain the vision by presenting it visually.
You can find out more about this vision on the Oxford Community Church website here.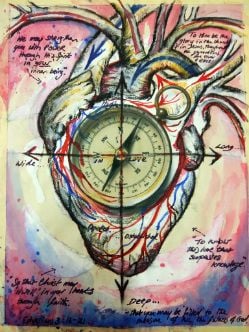 Heart and Compass
I created this ahead of a retreat for leaders from the Synergy network of churches. As I prayed for them, I was drawn to Pauls' letter to the Ephesians, in whcih he prayed "that you, being rooted and grounded in love, may have strength to comprehend with all the saints what is the breadth and length and height and depth, and to know the love of Christ that surpasses knowledge, that you may be filled with all the fullness of God."
I felt this was a timely message for this group of leaders, that they woudl be led by an experience of God's love.